Malus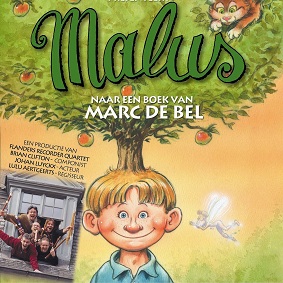 De Kunst, 2008
Audio Beispiel:
Brian Clifton - Malus is dolgelukkig (fragm.)
Diese CD ist derzeit vergriffen.
Malus is the strory of a boy that is a little bit different. This CD is a listen-CD with Dutch narratives and lots of fun music.

STORY: Marc de Bel
MUSIC: Brian Clifton
NARRATION: Kurt Rogiers
MUSICIANS: Flanders Recorder Quartet

lizet@dekunst.eu
Bestellung ist leer
frq
frq
18.November 2017
Just in: American Recorder Society Distinguished Achievement Award for the Flanders Recorder Quartet. Overwhelming - thank you so much!