5 [five]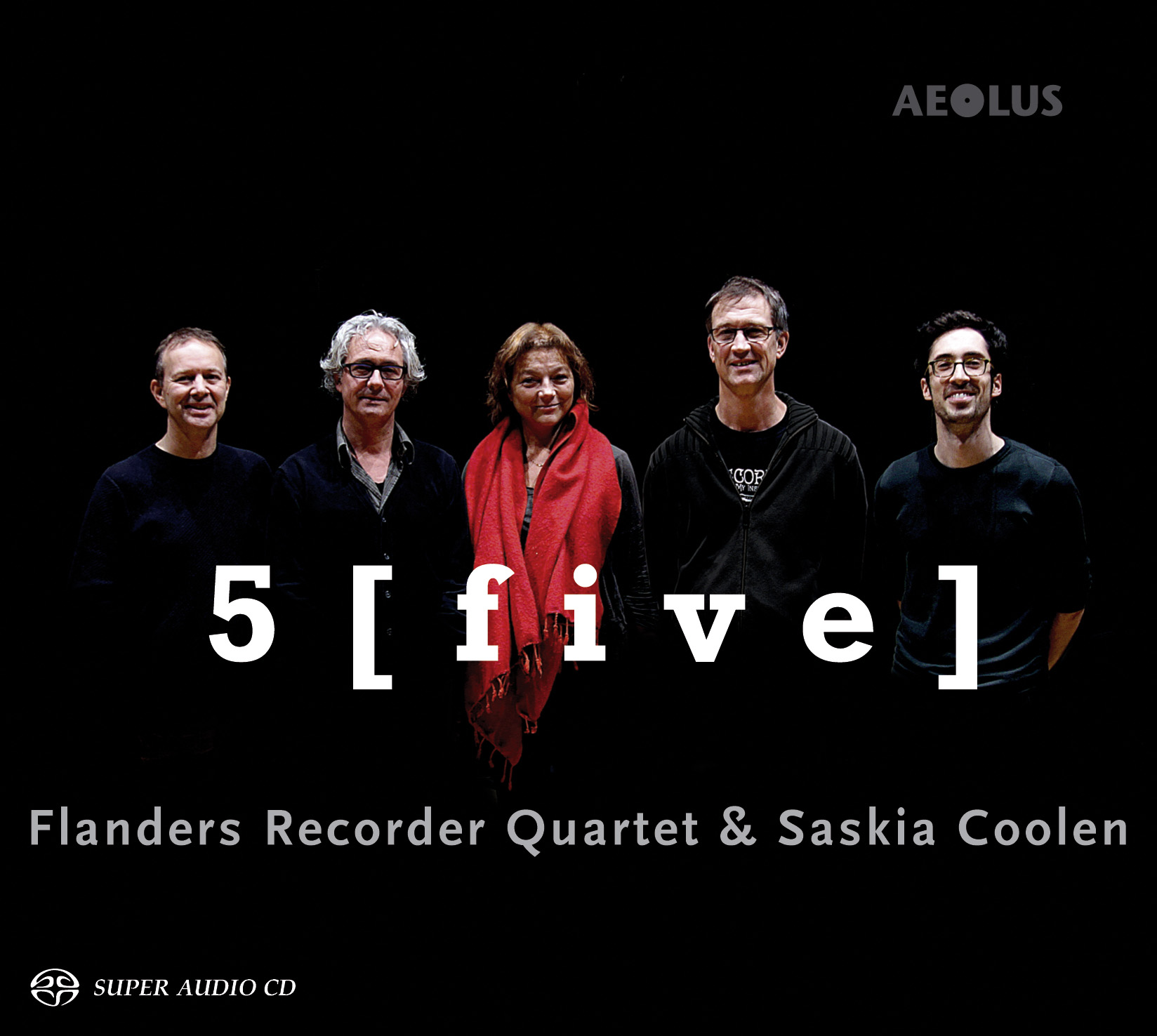 Aeolus, 2017
Audio Beispiel:
Schein - Canzon Corollarium
Tracklist:
Flanders Recorder Quartet & Saskia Coolen


Tracklist:
Pieter Campo (°1980): Meditativo & Fire
Johann Sebastian Bach (1685-1750): Praeludium BWV 867 & Fuga BWV 849
Sören Sieg (°1966): Inxaxheba
Louis Prima (1910-1978): Sing, Sing, Sing!
Fred E. Ahlert (1892-1953): I don't know why I love you like I do
Johann Hermann Schein (1586-1630): Suite XV from Banchetto Musicale
John Ward (1571-1638): Fantasia VI
Jean-Baptiste Lully (1632-1687): Chaconne des Africains & Air pour la Suite de Melpomene
Jean-Baptiste Lully (II, 1665-1743): Grand Air en Fanfare
Joseph Bodin de Boismortier (1689-1755): Concerto VI op. 15
Johann Hermann Schein (1586-1630): Canzon Corollarium
Bestellung ist leer
frq
frq
15.Juni 2018
Bart's current town, Bertem, will be celebrating its cultural and sporty people of the year. He will be receiving the award for best musical act for the Flanders Recorder Quartet on 22nd July. Congrats!