Early Italian Recorder Music - Seicento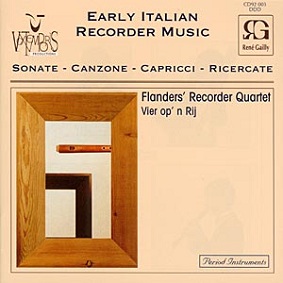 Vox Temporis, 2005
This cd is currently out of print.
Shopping cart is empty
frq
frq
June 15, 2018
Bart's current town, Bertem, will be celebrating its cultural and sporty people of the year. He will be receiving the award for best musical act for the Flanders Recorder Quartet on 22nd July. Congrats!