5 [five]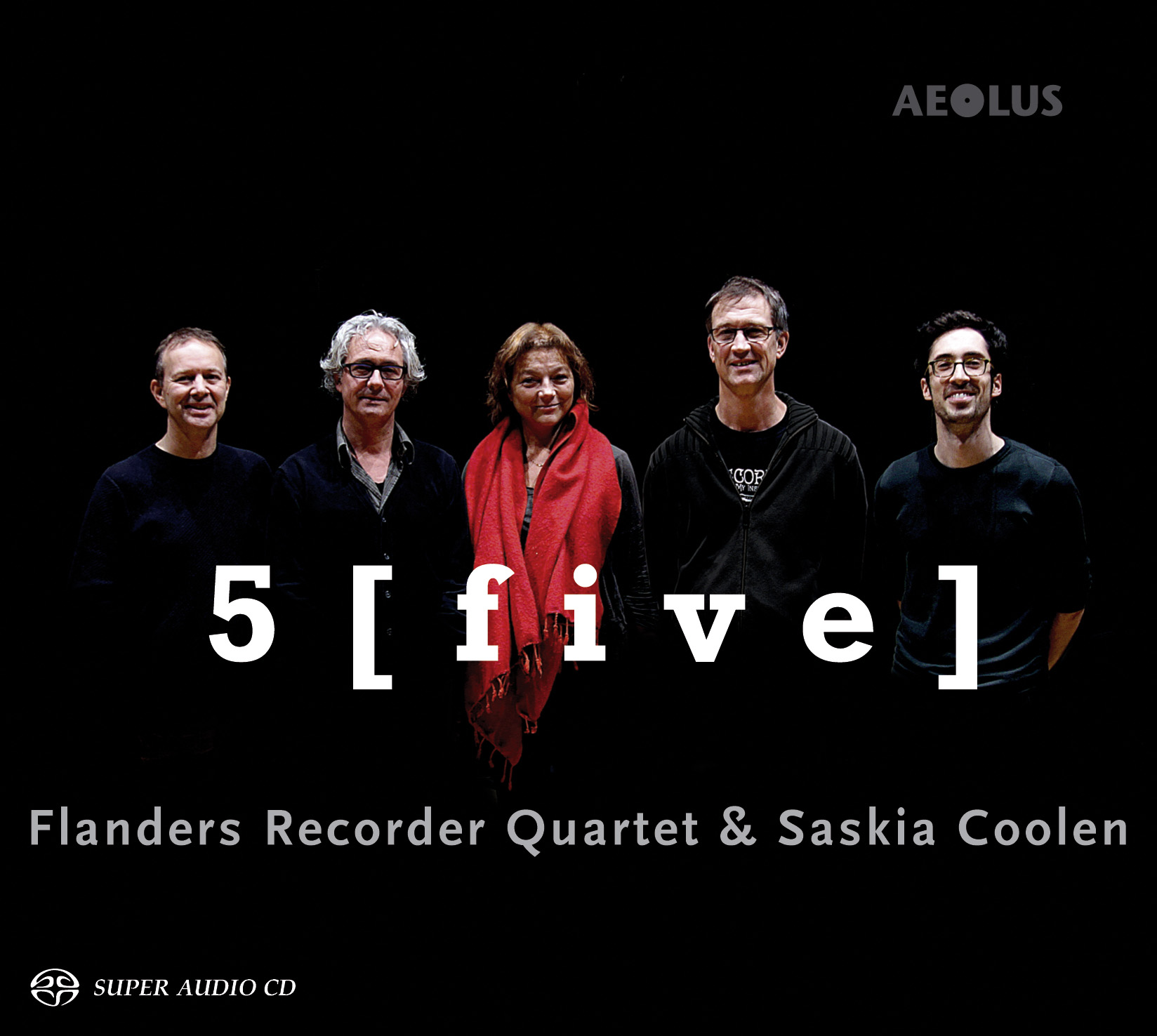 Aeolus, 2017
Audio sample:
Schein - Canzon Corollarium
Tracklist:
Flanders Recorder Quartet & Saskia Coolen


Tracklist:
Pieter Campo (°1980): Meditativo & Fire
Johann Sebastian Bach (1685-1750): Praeludium BWV 867 & Fuga BWV 849
Sören Sieg (°1966): Inxaxheba
Louis Prima (1910-1978): Sing, Sing, Sing!
Fred E. Ahlert (1892-1953): I don't know why I love you like I do
Johann Hermann Schein (1586-1630): Suite XV from Banchetto Musicale
John Ward (1571-1638): Fantasia VI
Jean-Baptiste Lully (1632-1687): Chaconne des Africains & Air pour la Suite de Melpomene
Jean-Baptiste Lully (II, 1665-1743): Grand Air en Fanfare
Joseph Bodin de Boismortier (1689-1755): Concerto VI op. 15
Johann Hermann Schein (1586-1630): Canzon Corollarium
Shopping cart is empty
frq
frq
October 13, 2017
The dates and locations of our 2018 USA tour are online and up to date! Make sure to have a look, and hope to see you there!