Tom Beets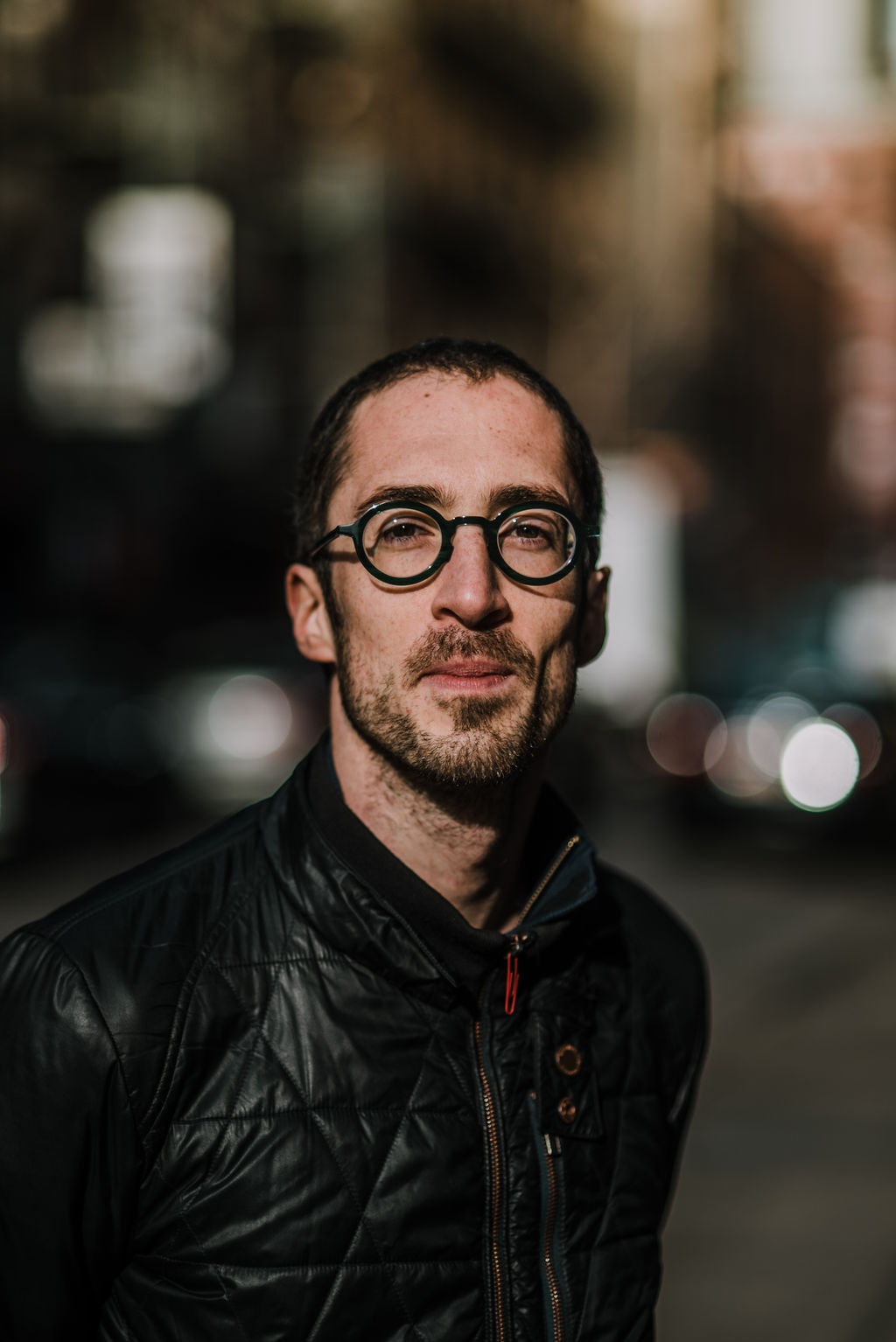 As a member of both established and upcoming performing groups, and as a teacher at venues across the world, Tom Beets is one of the most talented and exciting young recorder players of the Low Countries.

He has been a driving force behind The Flanders Recorder Quartet, widely acknowledged as one of the leading recorder groups in the world, as both a playing member and their administrator. With them he has played an taught all over the world and has recorded half a dozen CD's.
Tom also plays in the recorder quintet Mezzaluna, which was founded in 2003 as a logical consequence of many years of musicological and organological co-operation between the Peter Van Heyghen and recorder maker Adrian Brown. In the early music scene in Belgium he has worked together with Cappila Flamenca and Currende. Tom played an active role in the rise of ensemble Sarada until its disbanding in 2017.

Tom is a teacher in music schools in Belgium. In addition, he leads masterclasses and workshops across Europe, in the Far East, and in the USA and he regularly teaches on residential courses in Belgium, the Netherlands, Germany, UK and USA. He is director of the largest early music and recorder course in the Dutch language area, Blokfluitdagen and its English counterpart, Recorder Summer School, and is editor of the Dutch recorder magazine, blokfluitist, which updates enthusiasts, teachers and professional recorder players on what is happening in the world of the recorder. Since 2013, together with Joris Van Goethem, Tom has organized and conducted over 50 recorder orchestra days, mostly under the brand name air-force. Since 2016, Tom is honorary Vice-President of the Society of Recorder players for his achievements and efforts in the UK recorder scene and as member of the FRQ he has been awarded the Distinguished achievement award of the American Recorder Society. His recorder arrangements and transcriptions have found their way to the publishing houses Kreastion Tre Fontane and Peacock Press.

Tom is also a viola de gamba player, specializing in English consort repertoire. In his spare time he is an enthusiastic 'Lindy Hop' dancer.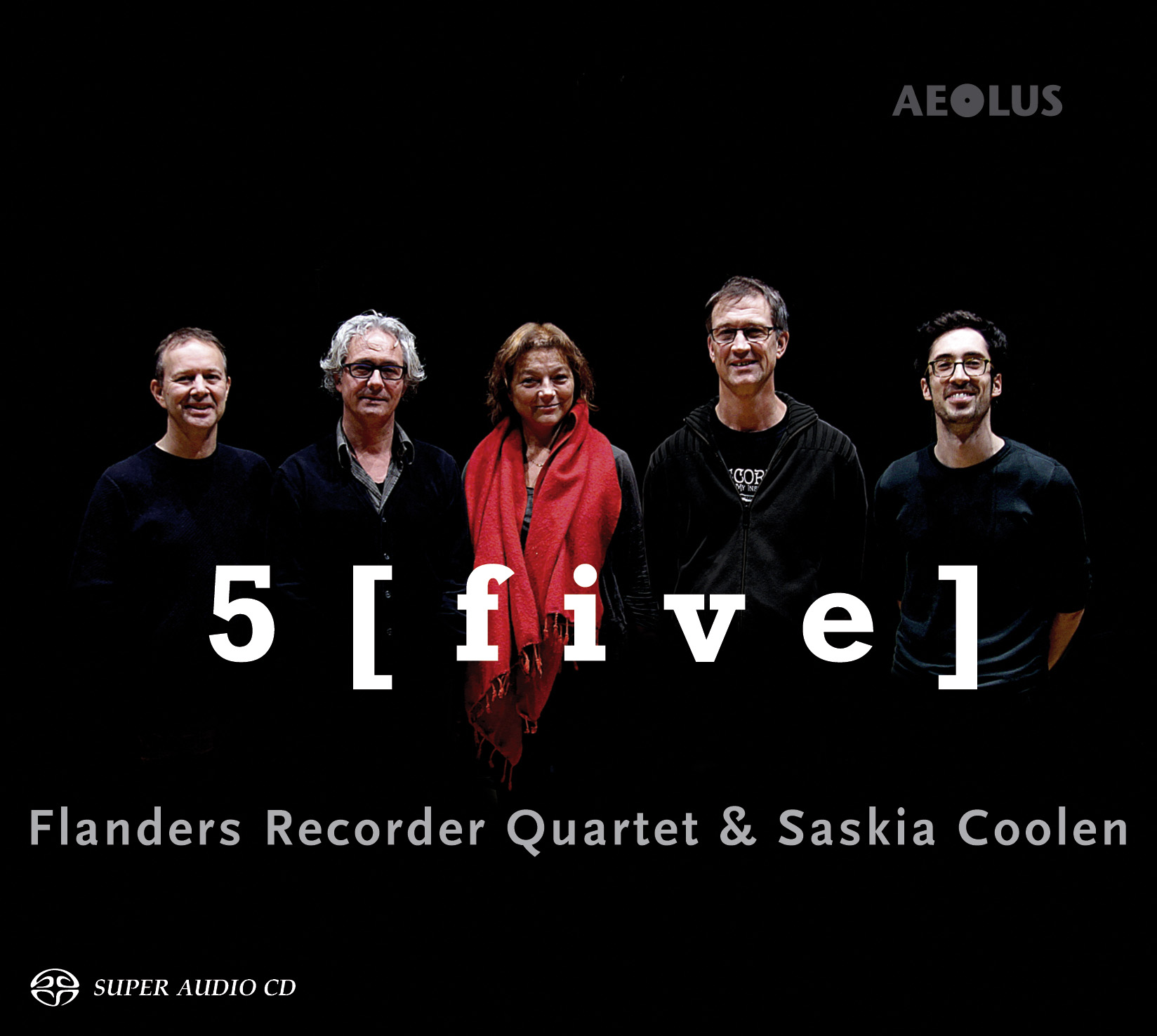 5 [five], released June 17, 2017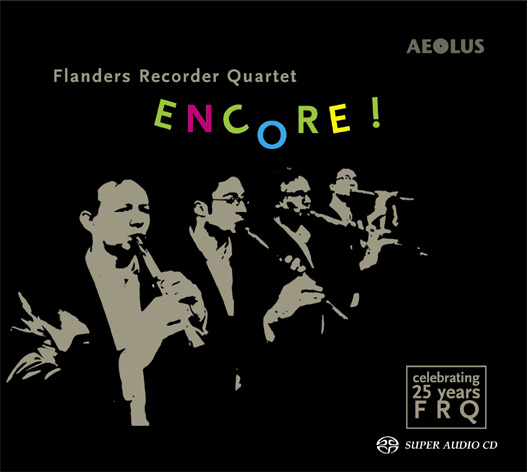 Encore!, released October 12, 2012
frq
January 01, 2019
Flanders Recorder Quartet played their last concert in December 2018. Thank you for the support throughout the years.
This website will remain online but won't be updates any more.